Our Guides
Our guides are real, serious, professional Chicago tour guides who have created, run, and consulted on tours for countless major local tour companies. But now and then they want to run a tour where they can dress in a hoodie and swear! The ticket page for any given tour will tell who the guide will be.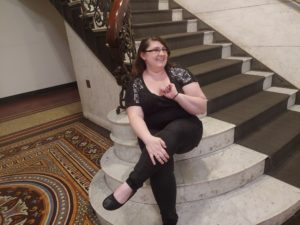 MANDY is a trained and certified guide who travels the country with groups of impressionable children. The manager at one of the big architectural boat tours told her she needed to smile more, so she doesn't work there anymore. A Chicago native, her specialty is tours of Chicago womens' history. She's on instagram, too.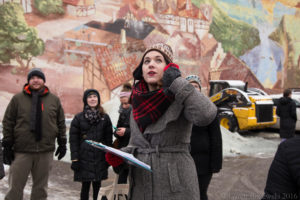 Patti Swanson is a historian, educator, and artist living in Chicago, Illinois. Raised near Austin, Texas, Patti came to Chicago in 2011 to pursue a degree in art history at School of the Art Institute of Chicago and stayed for the city's rich history, friendly people, and balmy winters. Patti is the creator, chief guide, and Executive Director of Chicago for Chicagoans, a nonprofit organization focused on connecting city residents to the history of their Chicago neighborhoods. In addition to giving architectural and history tours, Patti is a community event planner, letterpress printer, painting teacher, and curator of history-infused experiences citywide.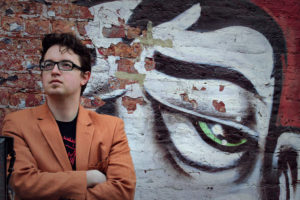 ADAM is the author of more than a dozen Chicago history books, appears on TV all the time, and has been a tour guide for over a decade. He's run ghost tours, architectural boat tours, and a whole lot more for several companies before forming Mysterious Chicago. He lost one job for being disrespectful about Donald Trump, and nearly lost another for flicking off a statue of Jefferson Davis on a D.C. tour. He regrets nothing. Check out his (family friendly) instagram and podcast!