Effing Chicago Tours: Gangsters of the Loop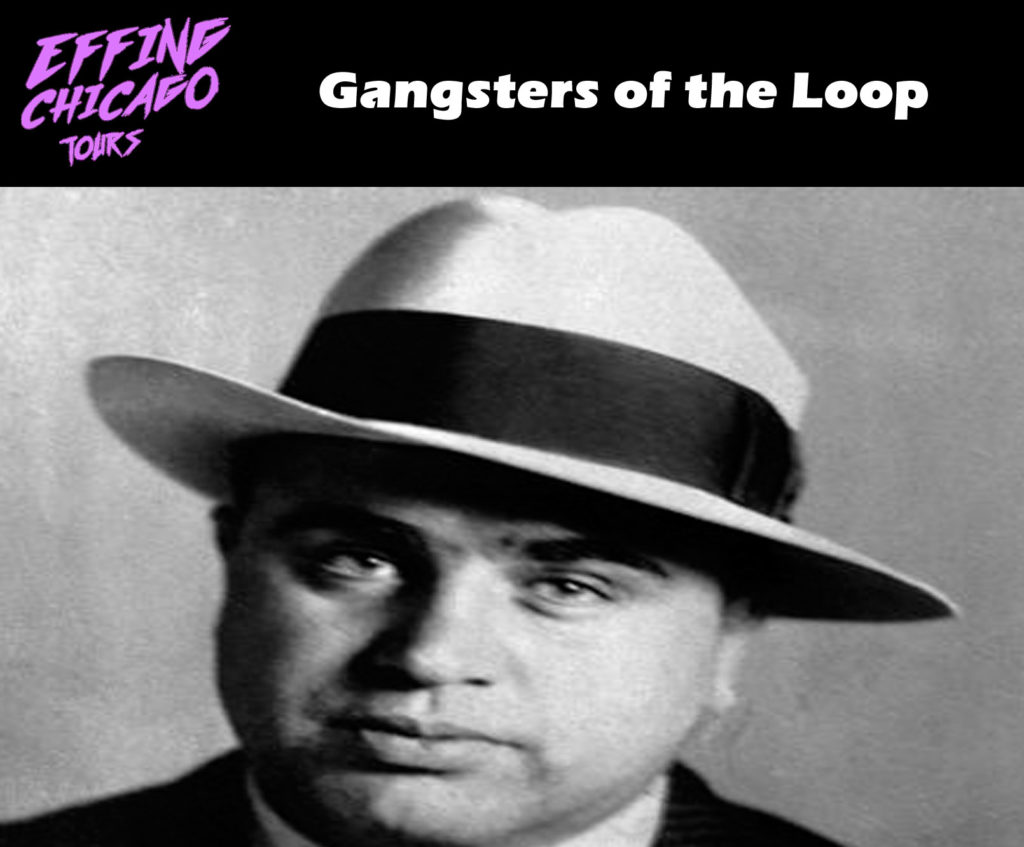 Al Capone was a real asshole. Sure, he ran a soup kitchen and all, but even a violent terrorist can have an instinct for P.R. Lots of Chicago's gangsters did! The "Gangsters of the Loop" tour covers Capone, George "Bugs" Moran, "Terrible Tommy" O'Connor, Frank "The Enforcer" Nitti, and a whole host of other guys whose middle name was "The." Digging back to the gamblers and underworld kings of the 1880s and stretching to the 1960s (with a focus on the prohibition era), it dispenses with the fake accents and dated ethnic jokes common to gangster tours, and drops stories about there being a bullet hole and Holy Name (it's not a bullet hole) or Capone running a speakeasy in the Jeweler's Building, and swaps them out for real history and incredible stories that you won't hear on other tours. Fascinating, informative, and a hell of a lot of fun, the tour runs about 75 minutes in the loop, beginning near Millennium Park.

This tour is usually led by ADAM, but sometimes BEN, too.