More Informative, More Swearing
EFFING CHICAGO is a collective of professional, expert Chicago tour guides running all kinds of tours without all the corporate restrictions on uniforms, language, Trump jokes, etc. More swearing, less bullshit. Just as entertaining and informative as any Chicago tour – only it feels like Chicago, not some theme park.  Meet our guides!
Public dates coming in 2019!
Our available tours include: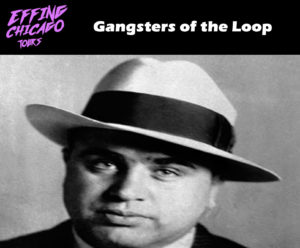 Gangsters of the Loop (more info)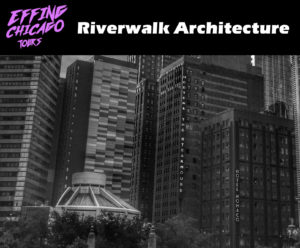 Riverwalk Architecture (more info)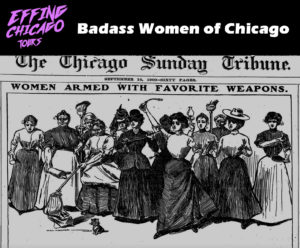 Badass Women of Chicago (more info)